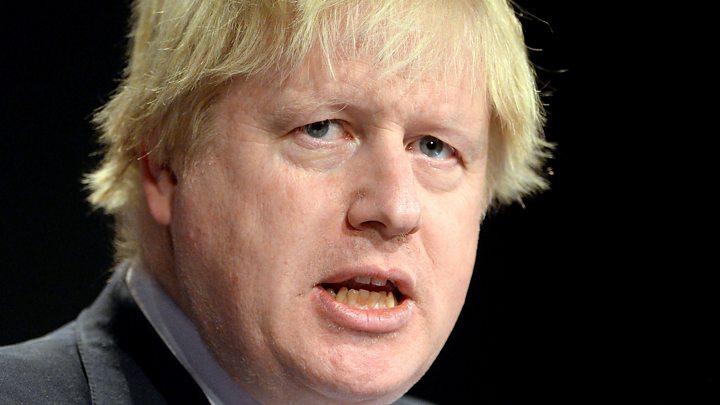 Boris Johnson says it would be very difficult for the UK to refuse the US if it asked for support in another military strike on Syria.
The foreign secretary said MPs would not necessarily have a vote on any proposed joint action.
The US carried out a missile strike against a Syrian air base days after a chemical attack that left 80 people dead and hundreds wounded.
Syria's President Bashar al-Assad denied his forces were responsible.
Mr Johnson claimed the Assad regime had "unleashed murder upon his own citizens with weapons that were banned almost 100 years ago".
In recent years the convention has been that MPs get a vote on military action, but with Parliament about to dissolve ahead of a general election that could be put in doubt.
Labour leader Jeremy Corbyn has been highly critical of the latest US missile strike against Syria, saying it should not have acted without United Nations backing – putting him at odds with his deputy leader Tom Watson and former shadow foreign secretary Hilary Benn.
Mr Johnson told BBC Radio 4's Today programme: "I think it would be very difficult if the US has a proposal to have some sort of action in response to a chemical weapons attack.
"And if they come to us and ask for our support – whether it's with submarine-based cruise missiles in the Med… in my view – and I know it's also the view of the prime minister – it would be difficult for us to say 'no'."
Asked if the Commons would need to be consulted ahead of any military strike, Mr Johnson commented: "I think that needs to be tested.
"It would be very difficult for us to say no – how exactly we were able to implement that would be for the government, for the prime minister to decide – but if … the Americans choose to act again and they ask us to help, as I say I think it would be very difficult to say 'no'."
Royal prerogative
BBC political editor Laura Kuenssberg said Mr Johnson's comments were "very significant", especially given he had said that this was "in his and the prime minister's view".
She said Mr Johnson had suggested the attack on civilians in the rebel-held town of Khan Sheikhoun had been, to use his phrase "unquestionably carried out by President Assad" and that "it would be very difficult" for the UK government "to refuse" a request to back an American strike "and potentially without going to the Commons".
The law does not require the government to win a Commons vote before launching military action.
In deploying its armed forces, the government acts under the royal prerogative but because the UK's constitution is largely unwritten, nobody is quite sure how far that extends.
In 2013, then Conservative prime minister David Cameron lost a Commons vote on possible UK military action against Syrian President Bashar al-Assad's government to deter the use of chemical weapons.
The government motion was defeated by 285 votes to 272, ruling out joining US-led strikes.
The SNP voted against the UK taking military action against Syria, with former leader Alex Salmond saying that airstrikes were "no substitute for policy".
Johnson: Difficult to say 'no' to Syria strike}